Weddings
I have been a DJ for over 25 years and although I provide services for many different functions, weddings are considered my specialty my Business does not have a group of DJ's to offer, my service is totally personalized one on one with my clients also I do have public Liability Insurance and I am Licensed with PPCA to play recorded music The equipment used in my Systems is top of the line Professional Broadcast Standard  
Special Effects are available including Up Lighting 
Dancing on a Cloud
Curtain Backdrops (Black or White )
Fairy Light Curtains
PHOTOBOOTH - more info
Smoke or Haze (Venue Dependant)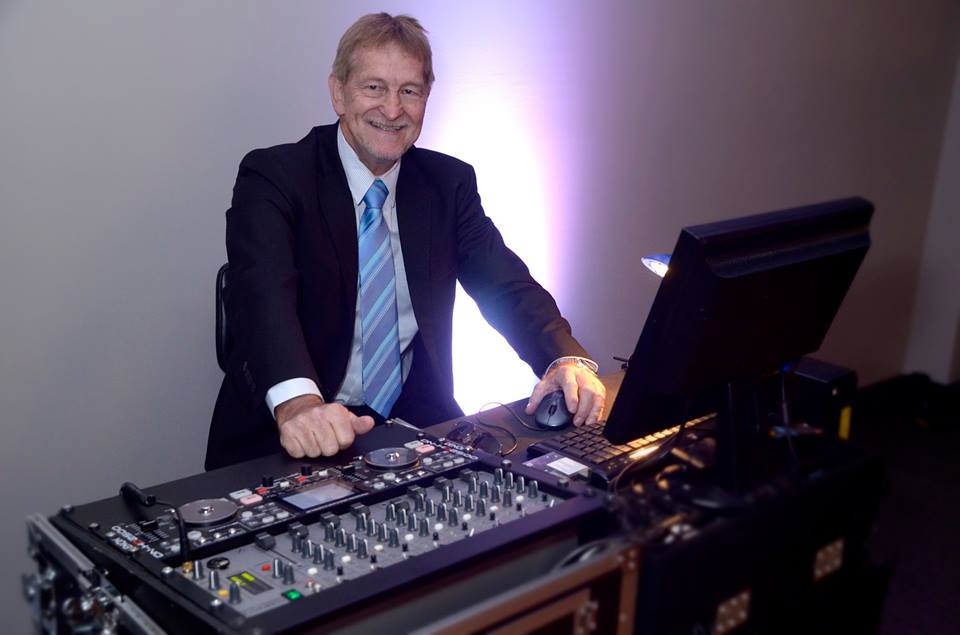 Just a few Testimomonials below...
Hi Bill, 
 
I hope you are having a lovely week?
 
Clinton and I wanted to say a BIG thank you for DJ'ing our Wedding on Saturday 22nd September!
 
You did a fantastic job and we will definitely be recommending you to our family and friends! You made our night and the planning up to the night very easy and it wouldnt have been the same without you!
 
You were an absolute pleasure to work with and cant wait to have another party and get you busting out the music for us again!
 
Thank you and we look forward to working with you again soon
 
Kirsty and Clinton


Rosemary 26 September 2011 12:31 | Brisbane
Hi Bill,

Thanks for the great music at Matt's 21st. We really enjoyed the party and our friends commented on what a great job you did. I also wanted to thank you for the extra assistance with the sound issues. You are very generous with your time and it was really appreciated. I tried to type this on your website but I couldn't make it accept my email address so I resorted to doing it here. You can transfer it to the guestbook if you like.

Thanks again. We'll probably see you again when Liam has a special birthday. Now what theme could I have for him......

You'll have to wait and see,

Warm regards,

Rosemarie
Sarah
 20 September 2011 08:23 | Brisbane
Hi Bill

Thankyou very much for all your work towards the weddng. Not just the great music on the night, but all the set up for the audio for both the ceremony and reception. Thanks to you, the reception ran smoothly, with microphones and speakers set up in such a remote location. You took the difficulty out of a tricky situation. The music was great oo! Thanks Bill.
Tim & Emma
 13 November 2010 09:01 |
Just a note to thank you and Glynn so much for your services on our wedding day. We were really happy with how everything went, and the music was great. Everyone was dancing which is just what we wanted. Glynn was excellent on the night and very obliging with everything, so please pass on our thanks. Thanks for all of your help and patience in the planning also, it really was worth it to ensure we got the songs that we really wanted. We would certainly recommend you to anyone and will do so! Thanks again.
Greg & Suzy
 16 September 2010 13:19 | Brisbane
Hi Bill
We just want to let you know we had so many comments on the great music played at our wedding. You are so professional and your input was invaluable. We would have no hesitation in recommending you to anyone planning any event that needs awesome music. Thank you so much for making our special day even better.
Greg & Suzy
Sophie
 13 August 2010 20:16 | BRISBANE
Hi Bill,
We just wanted to tell you what a wonderful job you did at our wedding. You had come recommended from at least 3 different friends and I can see why! The music was fabulous, the dance floor full and the disappointment great when we were shut down at midnight. I am sure we could have gone on for a lot longer! We appreciate your lovely manner, your time and expertise in going through music choices with us and your amazing list on the night. It was brilliant.

Sophie and Rohan
Rebecca Dunell
 20 July 2010 14:36 | Tattersall's
Hi Bill, 

Just wanted to write to you and let you know that the music at the wedding reception was fantastic. Many people said, "This is the best wedding we have ever been to". Thank you so much for working with my MC to make our wedding day such a memorable event. Everyone there had a great time!!! 

Once again, Thank you so much!!


Rebecca and Michael Dunell
Cameron Sneddon
 17 July 2010 18:21 |
Hi Bill,

Mary and I wanted to say a big thankyou for your DJ work at our wedding 2 weeks ago. Everyone had a great time and the dance floor was always full!!

Cheers,
Cam.
Sarah Moore Clarke
 22 May 2010 23:10 |
Hi Bill,the BEST wedding DJ ever!!!!!!

A HUGE thank-you (all the way from Doha, Qatar) for being so wonderful at our wedding. Your songs were perfect and it contributed to such a smoothe running evening. We had the most magical day and had a lot of compliments and people saying it was one of the best weddings they have been to. We couldn't get people off the dance floor which is what we wanted and it was largely due to your great work and the planning we did at your home prior to our day. I have since already referred you to 2 friends who recently got engaged and we will continue to do so. 

Thank-you again from the bottom of our hearts. 

Warmest regards,
Sarah and Stewart Clarke
Charlie and Mon
 22 March 2010 15:23 |
A great night Bill!!My only regret was the night had to end!! 5 star DJing - thankyou.
James and Mary Knox
 31 May 2009 10:49 | Indooroopilly
Bill is deadset the best wedding DJ going around. From the time Bill invites you over to his own home to plan the play list, he has every totally under control. Bill knows exactly what to play and when. He has every song you would ever need. As soon as he kicked off the tunes everyone was on the dancefloor and it didn't stop for the rest of our evening. Thanks Bill for making our wedding celebration so memorable. We have already had a number of requests for his services and we only got married a week ago. Bill is the man.
Jose and Lucy Coulso
 26 May 2009 08:31 | Brisbane
Bill

Oh What a night!- Bill thank you for making a special day so much more memorable. I will never forget seeing the dance floor so full, you even managed to get my Dad and Grandmother up there. Your understanding of How to make a night "work" was fantastic and you obviously love your work.
Bill you were the consummate professional but more importantly the Music was just fantastic- Thank you
Jose and Lucy
alannah orr
 29 April 2009 22:09 | Brisbane
Dear Bill,
Thank you so much for managing us all so professionally and making the wedding celebrations such a delight.
I particularly loved the introductory music to the new bride and groom: the music was magnificent and most appropriate!
Your patience knows no bounds, and we are all in awe of your knowledge in the music world. John has already said that he would like to make an appointment with you just for himself: I think he is thinking of downloading his favourite songs (none of which made the short-list for the wedding!) for his own amusement. And if he does come, I would like some CD's of jazz for moi!! 

Do you think you could handle just the two of us sometime?
In the meantime, our thanks for a wonderfully managed and delivered gig.

Most sincerely,

Alannah Orr.
Mikey (Vivian's Cur
 30 November 2008 21:15 |
Best Sound Man EVER. Seriously, somehow made us sound about a hundred times better than we ever thought possible. No..wait, maybe about a thousand times. Also, really decent guy. Thanks Bill!

-Mikey (Vivian's Curve)
Lisa Van Haeften
 24 November 2008 19:21 | Brisbane South
Bill was the DJ for first our engagement party - great night and then our wedding and he sure knows how to get the party started. We had a great time, great music all played exactly the way we wanted it to. It made our day that little bit more special. Thankyou Bill.
James & Nadia
 30 October 2008 20:44 |
Bill the DJ's performance at our wedding was awesome. He had all our guests up and dancing including the oldies, the youngsters and even had some forty-somethings doing backspins on the dance floor!

The music was great (his selection is huge)and a number of guests commented on how good the DJ was. It was a great night and Bill really added to it.

Bill worked in perfectly with the MC and the formalities. Everything worked seamlessly.

We would recommend Bill the DJ for any function or event.

Nadia & James
Alex Ritchie
 21 September 2008 22:41 | Brisbane
Hey Bill - 

A huge vote of thanks to you for making our wedding reception so successful. 

The music was fantastic, sound equipment was top-notch and the integration with all the neccessary speeches was seamless.

Everyone at the reception made comment on the great music and awesome dancing that followed. A really professional production!

I would have no reservations recommending you to anyone planning a wedding reception/ party in the future.

Thanks for making our day so special. 

Warmest regards,

Alex and Kate Ritchie
David Marrs
 03 September 2008 16:44 |
Dear Bill,

Dinah and I wanted to say a big thank you for the job you did at our wedding.

You managed to keep everyone up and dancing for the whole time and everyone we have spoken to had such a great time and that had a lot to do with all your hard work.

I would recommend you to anyone who requires a DJ in the future.

Regards,
David and Dinah Marrs
Linda-Jane West
 20 July 2008 16:06 |
Dear Bill,

Garrett and I were so pleased with your service at my sister's wedding that we had no hesitation in using your service 3.5 years later. Things haven't changed and again you provided professional enjoyable entertainment which made the night that much more enjoyable! Everyone was up dancing and had a memorable time. We've only had positive feedback from our guests.

Your assistance and suggestions prior to the day plus your ability to cater to our unique song requests made the whole experience easy and pain free. Thank you so much for creating the atmosphere we desired and an evening full of memories for us.

Regards,
Linda-Jane and Garrett
Anthony Lattin
 17 May 2008 16:16 |
Bill

Kathryn and I would like to thank you for your professional, enthusiastic and generous service that you provided as part of our wedding celebrations.

The effort that you went to prior to the wedding along with the seamless delivery on the night exceeded our expectations. Throughout the afternoon and night you were able to create the atmosphere that we had hoped for culminating in 2 hours of dancing where the floor was always full.

We enjoyed working with you and will be recommending your services to our friends and family for future events.

Thanks

Anthony and Kathryn'.

Thanks once again for all your help.
PhotoBooth
 Enhance Your Wedding with or Touch Screen Photobooth.
Complete with   :
SLR Camera
Props
Hi Quality Photo Prints. - no cheap inkjet prints , we use a Professional Dye Sub Printer
Option of Either Photo Strips or 4x6 Prints to suit the event
USB of Original Photos Provided at the end of the night
Attendant always on hand to assist with guests to ensure smooth running of your event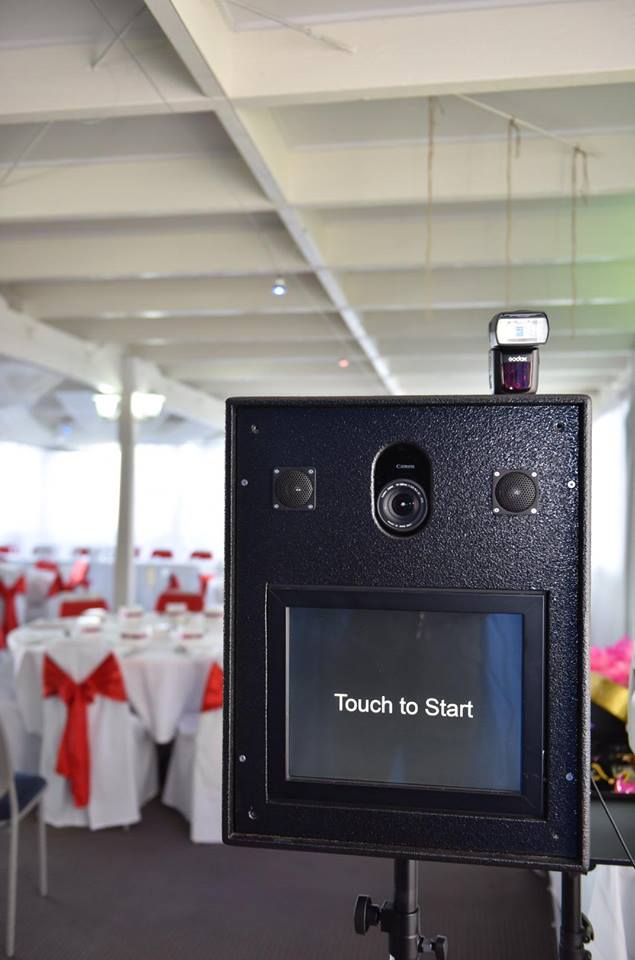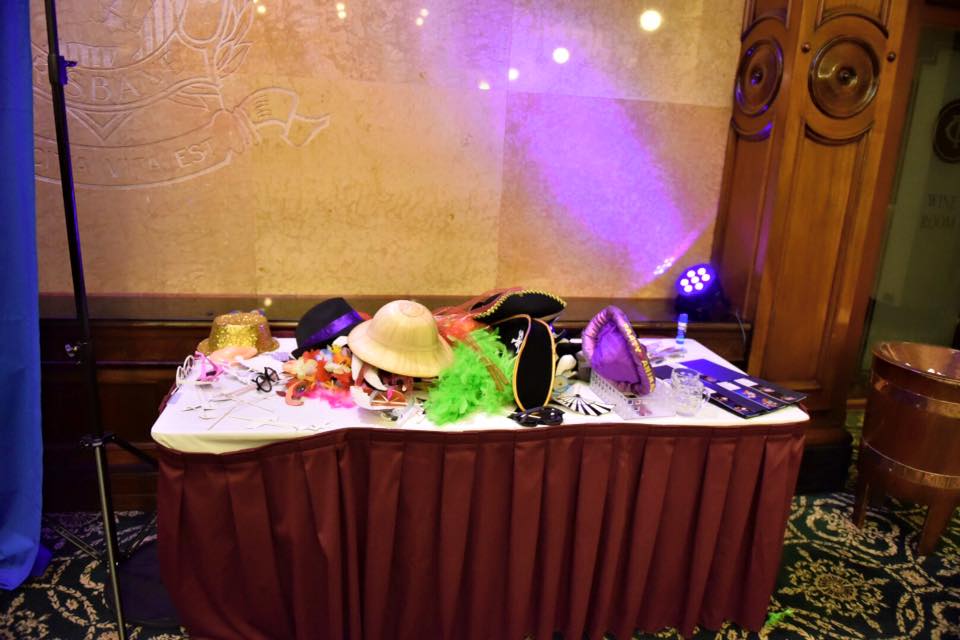 Contact us to include this at your Wedding.